I found and bought a 10-pack set of Pure Natural Ginseng Mask Sheets from the Changi Airport duty free store. These face mask sheets are from the SAEM, retailing about US$1 a piece.
I decided to give this mask a try as most Korean skin care products do not contain parabens. Moreover, I know Ginseng is a health boosting herb. The mask comes in a gold package. The ingredients in the mask include:
Water, Butylene Glycol, Glycerin, Panax Ginseng Root Extract, PEG-75, Xanthan Gum, Disodium EDTA, PEG-60 Hydrogenated Castor Oil, Chlorophenesin, Glycyrrhiza Glabra (Licorice) Root Extract, 1,2-Hexanediol, Caprylyl Glycol, Schizandra Chinensis Fruit Extract, Coptis Japonica Root Extract, Zingiber Officinale (Ginger) Root Extract, Camellia Sinensis Leaf Extract, Fragrance
The hydrating facial mask has a strong smell of Ginseng, which I love. After leaving the face mask on my face for about 25 minutes, the sides of my mouth and chin started feeling taut. I removed the mask, plonked it back in the packaging to soak up the rest of the mask fluid and placed the mask on my neck, chest or décolletage area.
After using the mask, my face certainly felt more hydrated. The lines around my eyes were less visible. The mask fluid did not feel overly rich or oily. Therefore it is probably also suitable for young people as well.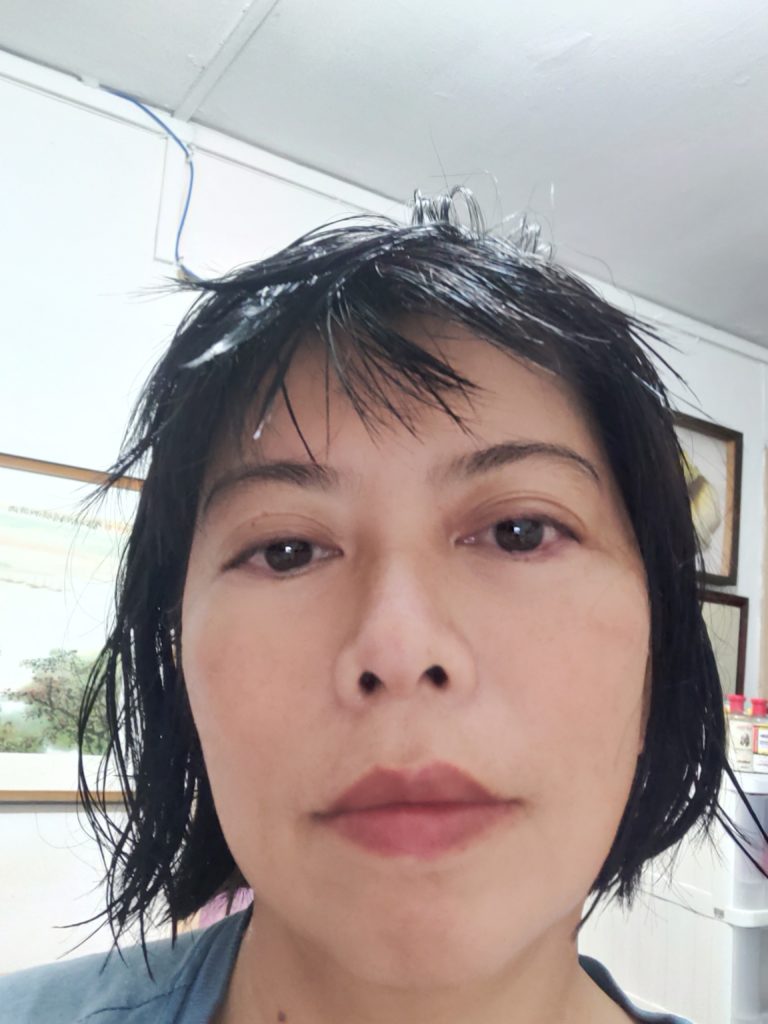 After the facial mask treatment, I applied an eye cream under my eyes, and a good moisturizer to the rest of my face, neck and chest area. To better seal the moisture in my skin, I also applied a leave on mask to ensure longer lasting results.